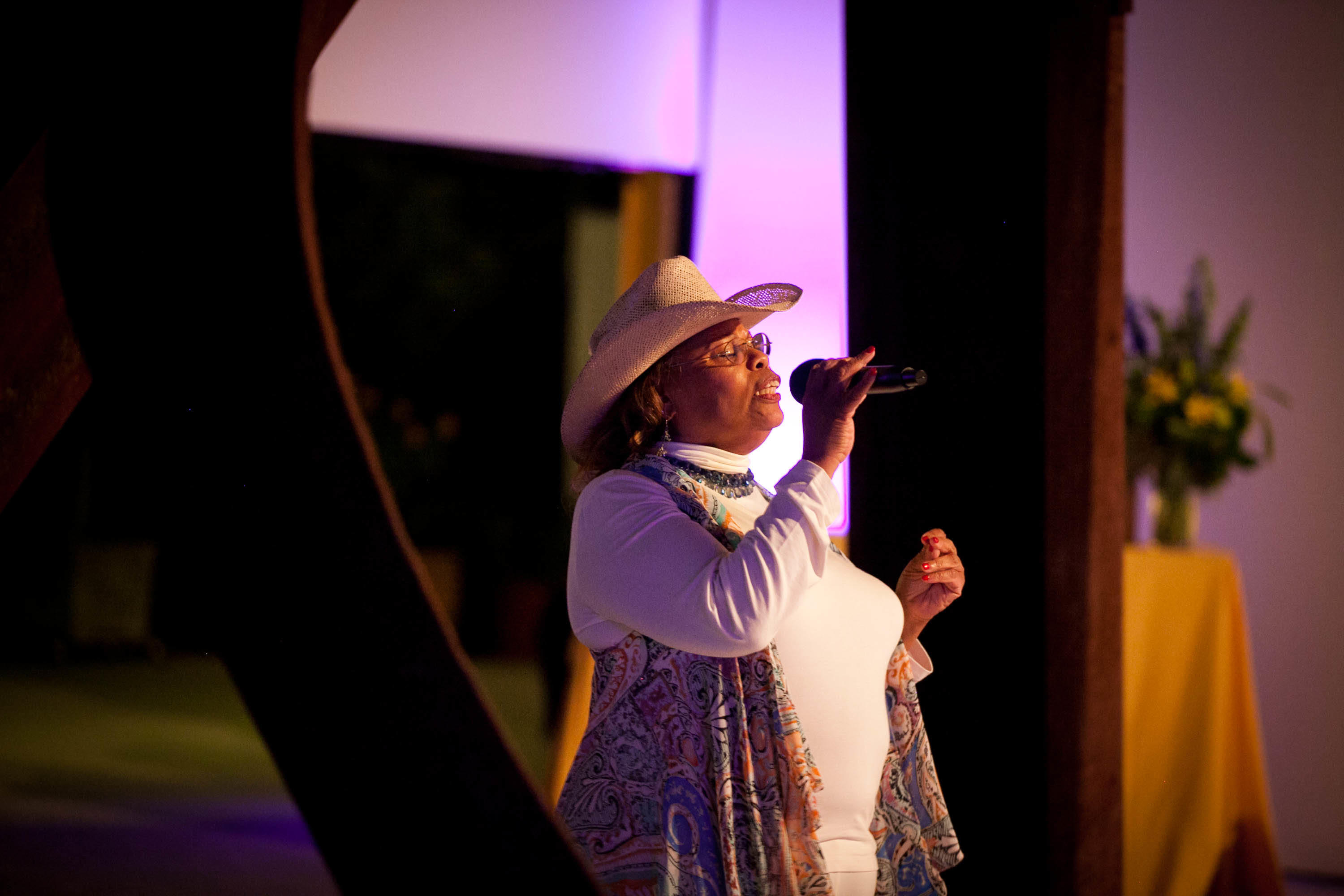 GLORIA THOMAS GASSAWAY
   GLORIA was born in Brooklyn, NY to the late
Harry and Flossie Thomas
. They were both from South Carolina and extremely musically gifted parents. Harry played the guitar, banjo and he and his wife both sang the blues and Negro spirituals - thus creating with Gloria's 19 siblings the subsequent
Thomas Singers
.
   Her father, Harry, would say often to his kids, "If you bring your spirit and your love on stage - you will touch your audience!" These words would hold true for many years to come for Gloria as she came into her own. 
   Growing up in NYC in the 50's and 60's, Gloria would soon be seduced by the melting pot of sounds emerging and evolving on the streets of NYC a la jazz, blues, doo wop, soul, Latin rhythms, rock and roll and the funky sounds of
James Brown
- whom she would later work for as a dancer briefly in the 60's. 
   Throughout the years to come she would hone her singing skills with her late husband,
Dwight Gassaway'
s All-Star Latin Jazz ensemble called
Afuma Posada aka Heavy Smoking
and study music at the
Brooklyn Conservatory of Music
,
the Jazz Cultural Theater, Jazzmobile
, with North Carolina folk legend
Algia Mae Hinton;
 the great Jazz pianist and world reknown educator, 
Barry Harris
.
   Now she is singing, dancing and cutting up with her childhood comrades
Henrique Prince and Newman Taylor Baker
. Her command of the stage is unmatchable and unforgettable - true raw energy! Moving crowds with this raucous uncut brand of ole timey dance music rich in love and spirit! Harry would be proud. Please don't miss her with
THE EBONY HILLBILLIES
.