SUGGESTED BOOK READING
(feat. THE EBONY HILLBILLIES....)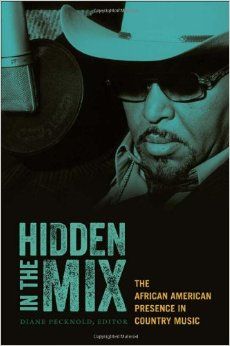 Hidden In The MIx: The African-American Presence In Country Music
EH mentioned on the pages below....
Page 2 Carolina Chocolate Drops and the Ebony Hillbillies and on CDs suc…
"…Recent revivals of black banjo and string-band music by ensembles like the Carolina Chocolate Drops and The Ebony Hillbillies and on CDs such as Otis Taylor's Recapturing The Banjo attest to the continuation of those traditions into the twenty-first century…", taken from the Introduction - Country Music and Racial Formation by Diane Pecknold on Page 2
Page 143 old- time string bands like the Ebony Hillbillies and the Carol…
"…Twenty-first century African Americans are picking up the five-string banjo. The black banjo revival has been led by the blues artists Taj Mahal, Otis Taylor, Corey Harris, and Alvin Youngblood Hart; by the African musical percussionist Slue Greg Wilson; by black old time string bands like the Ebony Hillbillies and the Carolina Chocolate Drops; by the soul, jazz, and rhythm and blues bassists and guitarists turned banjoists Al Caldwell and Don Vappie; and by scholar banjo players like Rex Ellis and myself…" - taken from Why African Americans Put The Banjo Down by Tony Thomas (The Ebony Hillbillies) on Page 143
Page 363 plays banjo and guitar with the Ebony Hillbillies. JERRY WEVER i…
TONY THOMAS is a leading scholar the African American banjo tradition. He is the founder of Black Banjo The and Now, an Internet listserv devoted to black banjo history and performance. In 2005 his work with the list produced the first Black Banjo Gathering in Boone, NC, an event that served as a catalyst for the recent recognition and revival of African American old-time music. He has contributed essays and reviews to Banjo Newsletter and the Old-Time Herald, among others, and served as contributing historian to the documentary film The Banjo Project. He has taught a number of courses on black banjo, including programs the Banjo Collectors Gathering, Banjo Camp North, the Blue Ridge Old Time Music Week, and Suwannee Banjo Camp. He plays banjo and guitar with the Ebony Hillbillies.
Page 369 …"Easy Winners," 44 Ebony Hillbillies, 2, 143 The Ebonys, 199 Ed…
Ebony Hillbillies, 2, 143
Country music's debt to African American music has long been recognized. Black musicians have helped to shape the styles of many of the most important performers in the country canon. The partnership between Lesley Riddle and A. P. Carter produced much of the Carter Family's repertoire; the street musician Tee Tot Payne taught a young Hank Williams Sr.; the guitar playing of Arnold Schultz influenced western Kentuckians, including Bill Monroe and Ike Everly. Yet attention to how these and other African Americans enriched the music played by whites has obscured the achievements of black country-music performers and the enjoyment of black listeners.
The contributors to Hidden in the Mix examine how country music became "white," how that fictive racialization has been maintained, and how African American artists and fans have used country music to elaborate their own identities. They investigate topics as diverse as the role of race in shaping old-time record catalogues, the transracial West of the hick-hopper Cowboy Troy, and the place of U.S. country music in postcolonial debates about race and resistance. Revealing how music mediates both the ideology and the lived experience of race, Hidden in the Mix challenges the status of country music as "the white man's blues."
Contributors. Michael Awkward, Erika Brady, Barbara Ching, Adam Gussow, Patrick Huber, Charles Hughes, Jeffrey A. Keith, Kip Lornell, Diane Pecknold, David Sanjek, Tony Thomas, Jerry Wever

Editorial Reviews
"Country music is white music. Its performers are white; its repertoire is white; its audience is white. That's the genre's image, anyway. But it's largely a myth, debunked decisively inHidden in the Mix." - Noah Berlatsky, Chicago Reader
"Hidden in the Mix . .. steps in to set the record straight, within a dozen essays that tackle varied topics while persistently analyzing the racial history of country music and how it manifests itself, or is ignored, in the present – including in the works of country-music historians." - Dave Heaton, PopMatters
"A fascinating and long-overdue compendium of essays that shed new light on country music's complex and diverse history." - Bill Baars, Library Journal
"Diane Pecknold rounds up some of the better music writers in academia in order to put a light on country's many black roots and the country's unease with said roots. It's not perfect, but what's good here makes the collection indispensable." - RJ Smith, NPR's The Record
"Hidden in the Mix is a comprehensive and worthy addition to the canon of popular music history. It breaks new ground and digs deep. By looking at both historical traditions (the banjo, early blues-hillbilly music) and contemporary cultural phenomena (hick-hop and country pop), as well as African American artists past and present (Bill Livers, Ray Charles, Cowboy Troy), the book greatly expands our knowledge of this intriguing subject."—Holly George-Warren, author of Public Cowboy No. 1: The Life and Times of Gene Autry
"Diane Pecknold's collection is profoundly important in implication and a long-awaited intervention in the country-music literature."—Aaron A. Fox, author of Real Country: Music and Language in Working-Class Culture
About the Author
Diane Pecknold is Associate Professor of Women's and Gender Studies at the University of Louisville. She is the author of The Selling Sound: The Rise of the Country Music Industry, also published by Duke University Press, and editor (with Kristine M. McCusker) of A Boy Named Sue: Gender and Country Music.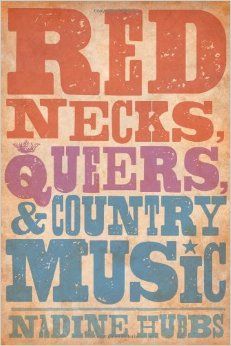 Rednecks, Queers, and Country Music 
EH mentioned on the pages below....
Page 70 44 Miller recovers stories of black hillbilly bands, white blues artists, …
"….And today the black string band tradition is being revived by the Ebony Hillbillies…"
Page 212 164n10 Dylan, Bob, 10, 177n32 Ebony Hillbillies, The, 70 Ebsen…
Ebony Hillbillies, the, 70
In her provocative new book Rednecks, Queers, and Country Music, Nadine Hubbs looks at how class and gender identity play out in one of America's most culturally and politically charged forms of popular music. Skillfully weaving historical inquiry with an examination of classed cultural repertoires and close listening to country songs, Hubbs confronts the shifting and deeply entangled workings of taste, sexuality, and class politics.
In Hubbs's view, the popular phrase "I'll listen to anything but country" allows middle-class Americans to declare inclusive "omnivore" musical tastes with one crucial exclusion: country, a music linked to low-status whites. Throughout Rednecks, Queers, and Country Music, Hubbs dissects this gesture, examining how provincial white working people have emerged since the 1970s as the face of American bigotry, particularly homophobia, with country music their audible emblem. Bringing together the redneck and the queer, Hubbs challenges the conventional wisdom and historical amnesia that frame white working folk as a perpetual bigot class.
With a powerful combination of music criticism, cultural critique, and sociological analysis of contemporary class formation, Nadine Hubbs zeroes in on flawed assumptions about how country music models and mirrors white working-class identities. She particularly shows how dismissive, politically loaded middle-class discourses devalue country's manifestations of working-class culture, politics, and values, and render working-class acceptance of queerness invisible.
Lucid, important, and thought-provoking, this book is essential reading for students and scholars of American music, gender and sexuality, class, and pop culture.
Editorial Reviews
From the Inside Flap
"One of the most important scholarly discourses on country music of this decade." —Jewly Hight, Wondering Sound

"Opens up a conversation about class that's long overdue."  —Heather Seggel, The Progressive Populist

"An important book that is . . . as much about moral questions as it is about political, social, and cultural concerns. Our challenge is now to act upon the kind of fortitude and consciousness of resistance the author finds at the heart of working-class culture." —Ian Peddie, Popular Music and Society

"No book in 2014 made me think more than Nadine Hubbs's Rednecks, Queers And Country Music, a vigorously written study . . . whose argument is as tight as a groundhog trap in Tennessee." —Books of the Year 2014, The Herald Scotland

"In lucid, economical prose and in eloquent detail, Nadine Hubbs describes the cultural poetics of working-class subjectivity. She treats country music and the communities of taste (and distaste) to which it gives rise as rich sources of information about the symbolic language of social inequality in the United States. One of her brilliant insights is that toleration of homosexuality has gone from being a symptom of working-class pathology in the early twentieth century to being a manifestation of middle-class enlightenment by that century's end, while homophobia has been transformed from an ostensibly reasonable and justified middle-class attitude to an allegedly bigoted working-class one. The result of this analysis of changing social attitudes is a major reconceptualization of the history and politics of sexuality in the U.S." —David Halperin, author of How to be Gay

"Stunning! With this serious and sophisticated examination of musical culture among working class people, Hubbs gives us another myth-busting book about American musicality's entanglement with American gender and sexuality." —Suzanne G Cusick, Professor of Music, New York University

"Rednecks, Queers and Country Music is a persuasive call to hear country music in totally new ways.  Hubbs boldly and baldly identifies what is really at stake when we imagine country as the sound of bigotry, whether racist, sexist, or homophobic. She compels us to listen anew for the genre's unexpected echoes of distinctively white working-class gender and sexual identities and for its persistent reminders that all sorts of marginalization resonate on related frequencies. Her arguments will upend contemporary orthodoxy about the politics of country music." —Diane Pecknold, author of The Selling Sound: Country Music, Commercialism, and the Politics of Popular Culture
About the Author
Nadine Hubbs is Professor of Women's Studies and Music, Faculty Associate in American Culture, and Director of the Lesbian-Gay-Queer Research Initiative (LGQRI) at the University of Michigan; she is the author of the award-winning book The Queer Composition of America's Sound: Gay Modernists, American Music, and National Identity (UC Press).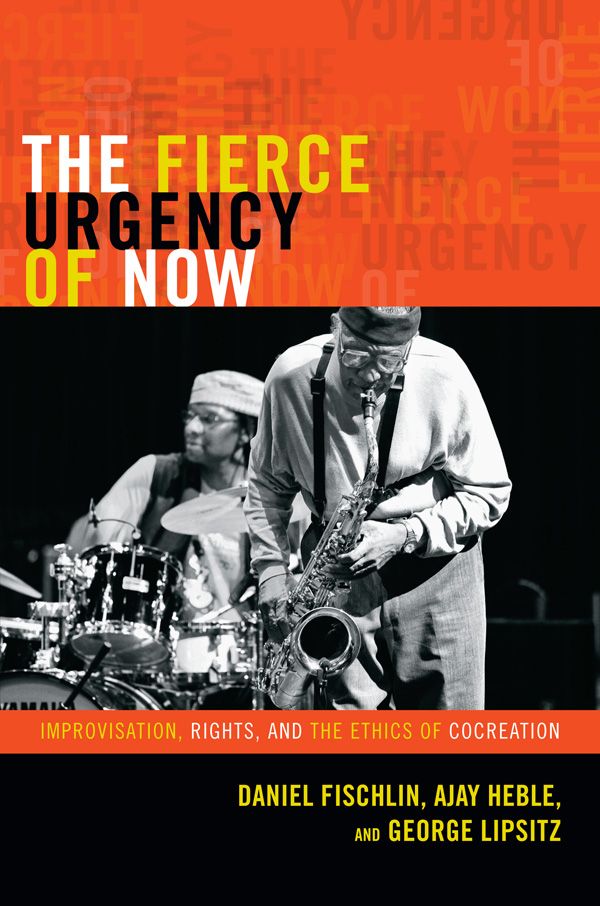 The Fierce Urgency of Now: Improvisation, Rights, and the Ethics of Cocreation
By Daniel Fischlin, Ajay Heble, George Lipsitz
EH mentioned on the pages below....
Page 132 like Pete Seeger, Etta James, the Ebony Hillbillies, Guitar Slim Jr.
"…In the case of Shell's sponsorship role with the jazz festival, activists further localized the issue of sponsorship around the "climate crimes" associated with Shell in Louisiana, this well before the catastrophe oil spill from the BP-owned Deepwater Horizon offshore drilling rig in the Gulf of Mexico, in 2010. Anne Roles, the founding director of the Louisiana Bucket Brigade, stated that "from the Niger Delta to the Mississippi Delta, Shell's legacy of destruction belies its professed concern for the environment and local communities where it operates. Here in Louisiana, Shell's refineries pollute local communities and cause massive health problems" ("ShellGuilty"). The problem lies in how the status of musicians like Pete Seeger, Etta James, The Ebony Hillbillies, Guitar Slim Jr., Erykah Badu, the reggae group Third World, the Seminole Warriors Mardis Gras Indians, and the Ladysmith Red Lions of South Africa, with their knowledge and acquiescence or not , all of whom were "presented by" Shell in the 2009 New Orleans Festival, was co-opted to sanitize the public image of a company with this sort of rights abuse and violations record. This sanitizing effect ripples out in all sorts of ways…." - taken from the book, The Fierce Urgency of Now: Improvisation, Rights, and the Ethics of Cocreation on Page 132
Page 284 EarthRights International, 131 Ebony Hillbillies, 132 ecology of …
Ebony Hillbillies, 132
REVIEW:
The Fierce Urgency of Now links musical improvisation to struggles for social change, focusing on the connections between the improvisation associated with jazz and the dynamics of human rights struggles and discourses. The authors acknowledge that at first glance improvisation and rights seem to belong to incommensurable areas of human endeavor. Improvisation connotes practices that are spontaneous, personal, local, immediate, expressive, ephemeral, and even accidental, while rights refer to formal standards of acceptable human conduct, rules that are permanent, impersonal, universal, abstract, and inflexible. Yet the authors not only suggest that improvisation and rights can be connected; they insist that they must be connected.
Improvisation is the creation and development of new, unexpected, and productive cocreative relations among people. It cultivates the capacity to discern elements of possibility, potential, hope, and promise where none are readily apparent. Improvisers work with the tools they have in the arenas that are open to them. Proceeding without a written score or script, they collaborate to envision and enact something new, to enrich their experience in the world by acting on it and changing it. By analyzing the dynamics of particular artistic improvisations, mostly by contemporary American jazz musicians, the authors reveal improvisation as a viable and urgently needed model for social change. In the process, they rethink politics, music, and the connections between them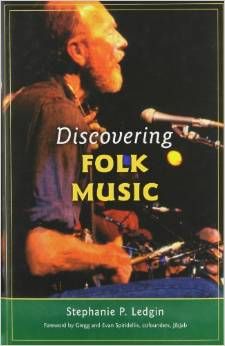 by Stephanie P. Ledgin, Gregg Spiridellis and Evan Spiridellis
 
EH mentioned on the pages below...
Page 55 Foghorn String Band, Alice Gerrard, Ebony Hillbillies, and Uncle Earl.
"...Today, old time music, pure or blended with inventive sounds, is once again thriving aspect to the 21st century folk fabric. Among players continuing the tradition are such artists as Ola Belle's sons David and Ralph Reed, Orpheus Supertones, Cathy Fink and Marcy Marxer, David Holt, Suzy and Eric Thompson. Safe Stefanini, Stairwell Sisters, Carolina Chocolate Drops, Cathy Barton and Dave Para, Foghorn String band, Alice Gerrard, Ebony Hillbillies, and Uncle Earl..." - taken from the book, Discovering Folk Music on Page 55
Page 165 City, 60 Eberhardt, Cliff , 71 Ebony Hillbillies, 55 Ebsen, Bu…
Ebony Hillbilles, 55
Editorial Reviews
Review
"Here's the who, what, when, and where primer for folk music. This guide clearly maps out the scope of a genre that is too often narrowly pigeonholed by its association with banjos and fiddles. No doubt, Discovering Folk Music will become a 'go to' reference for fans and students alike." --Terry Stewart, President, Rock and Roll Hall of Fame and Museum, 7/22/2009
"Are you a singer-songwriter? Perhaps you listen to Americana music or are learning guitar or banjo. Did you enjoy O Brother, Where Art Thou? Stephanie Ledgin provides an excellent map to explore folk music in history and pop culture. And she is spot on! Reading Discovering Folk Music is akin to hanging out in your best friend's kitchen talking about the music you love. Strongly recommended for players and casual listeners alike." --Mary Sue Twohy, XM15 The Village, the folk channel on Sirius XM Satellite Radio, 7/13/2009
"Stephanie Ledgin makes the case that if you love any music (and who doesn't?), you love folk music but probably never knew it. Discovering Folk Music is a compelling achievement in scope, in purpose, and in the details that make its vast subject comprehensible and 'hands on.' She infuses the music with a history and a context that includes people and stories woven into the fabric of our rich cultural heritage. And as a result, we can cherish America's folk music even more." --Mark Schaffer, Songwriter & President, Folk Project of New Jersey, 7/8/2009
"This is a brilliant, scholarly but readable introduction to its subject, 'folk music,' broadly defined, by an award-winning photo-journalist....(the author) has hit this one out of the park." --John McLaughlin, thedigitalfolklife.org (added by author)"
 
About the Author
STEPHANIE P. LEDGIN is an international award-winning photojournalist, whose 35-year career has spanned publications, recordings, and museums. Lincoln Center, Smithsonian Folkways recording label, Country Music Hall of Fame and Museum, and Sing Out! magazine, among others, have featured her work. A former New York City radio-show host, she was director of the New Jersey Folk Festival for 10 years. A founding member of Folk Alliance International, she is the author ofHomegrown Music: Discovering Bluegrass (Praeger, 2004; University of Illinois Press, 2006) and From Every Stage: Images of America's Roots Music (University Press of Mississippi, 2005). (edited by author)
Biography
STEPHANIE P. LEDGIN is an international award-winning photojournalist, whose 35-year career has spanned publications, recordings, and museums. Lincoln Center, Smithsonian Folkways recording label, Country Music Hall of Fame and Museum, and Sing Out! magazine, among others, have featured her work. A former NYC radio-show host, she was director of the New Jersey Folk Festival for 10 years. A founding member of Folk Alliance International, she is the author of Discovering Folk Music (Praeger 2010), her groundbreaking new book that that will change the way you think about and listen to folk music. Her earlier books are Homegrown Music: Discovering Bluegrass (Praeger 2004 hc; University of Illinois Press 2006 pb) and From Every Stage: Images of America's Roots Music (University Press of Mississippi 2005). In addition, she is a contributing author to the Encyclopedia of New Jersey (Rutgers University Press 2004). Ms. Ledgin's Web site is http://ledgin.com.
 
Wayfaring Strangers - The Musical Voyage From Scotland And Ulster To Appalachia
by Fiona Ritchie & Doug Orr" 
EH mentioned on the pages below...
Page 225 and string musicians such as the Ebony Hillbillies, Tony …
"...Professor Cecelia Conway and her colleagues in the Appalachian Studies Department at Appalachian State University helped launch the program in 2005 with a series of Black Banjo Gathering reunion concerts. Momentum has gathered in the years since and has involved nab and string musicians such as The Ebony Hillbillies, Tony Thomas (founder of the online group Black Banjo Then and Now), Cheick Hamala Diabate (from Mali and renowned for playing the ngoni or stringed lute, the ancestor of the banjo), and others..." -- taken from the book, Wayfaring Strangers on Page 225
Page 228 Banjo Gatherings and bands like the Ebony Hillbillies, they have best…
"…It was at the Black Banjo Gathering that the Carolina Chocolate Drops were born, possibly the first new black string-band lineup in eighty years…they have awakened an interest in the old traditions among young audiences, both black and white. Along with the musicians of the Black Banjo Gatherings and bands like the Ebony Hillbillies, they have bestowed a gift of special importance; the restoration the legitimacy and dignity of the banjo among many in the African American community." - taken from the book, Wayfaring Strangers on Page 228
Page 332 Tennessee State University, 269, 274 Ebony Hillbillies, 225, 228 Ec…
Ebony Hillbillies, 225, 228




Reviews

 Once in a while, a book comes along whose authors are uniquely fitted to create it. And once in a while a book comes along whose creation not only brings together but actually preserves important details of history that might otherwise be lost. Wayfaring Strangers does it all."

--Elizabeth Kostova, author of The Historian



This book couldn't have been written by anyone without a lifetime of experience and love of the subject and has set a new standard for projects of this nature. They have certainly hit the mark.--The Living Tradition



There is a foreword by Dolly Parton who, glitz and glam aside, is steeped in Appalachian music--'close to my heart and part of my DNA.' The 20-track CD of performances from artists on either side of the Atlantic which comes with the book opens with Parton joining Mairead Ni Mhaonaigh in a fine rendition of 'Barbara Allen,' a song which, referred to as far back as Samuel Pepys, lilts its winsome way through this whole odyssey.--Jim Gilchrist, Scotland on Sunday



Filled with maps, woodcuts, paintings, and photographs of impossibly picturesque Scottish and Irish locales, the book is a treasure trove of imagery and information. Music lovers, prepare to be transported.--BookPage



Traces the evolution of Appalachian music. . . . Intrigued readers can use the information as a jumping-off point for their own research." --Mountain Xpress



A must to any fan of folk or bluegrass.--Wilmington Star-News



This handsome volume is both a story of a musical evolution and a time capsule that preserves a nearly forgotten era of mountain life.--WNC Magazine



[Doug] Orr, along with friend Fiona Ritchie, host of the "Thistle & Shamrock" radio show, has set out the history and lore of the music that came with the Scots-Irish immigrants in a landmark book Wayfaring Strangers." --Asheville Citizen-Times



A beautiful testament to the roots of Celtic music and the journeys of the people who brought it to these mountains.--Lady Banks' Commonplace Book



Represents an extraordinary feat of research, together with copious interview material. . . . a joy to read from cover to cover, it also rewards just dipping in and out.--fRoots



Essential. . . . A gorgeous holiday gift book, including a CD of various artists' renditions of the songs whose origins the authors so beautifully recount."—New York Times Book Review



If you love Appalachian music; if you're Scots-Irish and wonder about your roots; if you're curious about the words and traditions of the music and how many miles and years the songs have traveled to get here, this handsome book is your most trusted servant, your indispensable encyclopedia and your entertaining Bible." --Charlotte Observer



Will be especially helpful for those with a general interest in American folk, old-time, bluegrass, and country music but who wish to gain a fuller understanding of where this music began and why it sounds the way it sounds." --Goldenseal



"An accessible yet scholarly tale of cultural transplantation and transformation as it played out on two continents.--Southern Historian



Nonmusicians will have no trouble appreciating this work's context, and even those well versed in the subject will find new insights here.--Library Journal



A readable and epic tale tracing the flow of Scottish music. . . . [Ritchie and Orr] tell a story remarkable for its breadth and depth, conveying the drama of Scottish emigration via Ulster to Appalachia, by a people who clung to the music and song they held dear, and bequeathed it to America. It is for us to keep our eyes and ears open to see how this river carries on.--Scottish Life Magazine



[A] beautiful book. . . . Excellent for research as well as a pleasure to read for personal enjoyment.--Tennessee Libraries



"Ritchie and Orr have created a beautiful book filled with poetic prose, stunning images, and anecdotal gems from some of the most revered figures in Celtic and American music.--West Virginia History



[Ritchie and Orr] strike all the right chords in this pleasantly tuneful survey of the history of the evolution of Scottish music in Appalachia.--Publishers Weekly
 
Review
In telling the story of the Scottish diaspora in Appalachia through music, Fiona Ritchie and Doug Orr have captured a process of adaptation and change that has created a traditional culture that continues to flourish.--Ron Pen, author of I Wonder as I Wander: The Life of John Jacob Niles

|History's a strange beast. In the absence of illumination by the lives of real men and women, it can on occasion be reduced to the prosaic. When that happens, often the gaps are filled with kitsch, with a sentimental mire of misunderstanding that does more harm than good. This book isn't like that. It's full of hard fact that's been turned into the best kind of history by even harder poetry and honest melody. Nothing more is needed. To tie several centuries of peoples' lives together, across oceans and mountains, to make sense of their experiences and aspirations by the tenacious strands of their own music and song--that is a real achievement.--Brian McNeill, Scottish singer-songwriter, producer, and novelist

|The story of the Scots-Irish 'carrying stream' of music that found its way to Appalachia is also the story of the Cash family. William Cash emigrated from Scotland in the mid-seventeenth century, and the next generation drifted down to Virginia. The songs that went with them were captured, in part, a couple of centuries later by my stepmother's family, the Carter Family. My own musical DNA is bound with these songs--the narrative ballads, the melancholy rhymes, the ancient stories retold in melody again and again. Except for my family, there is nothing I love more than being a part of the 'living tradition' captured in this book.--Rosanne Cash, singer-songwriter and author

|Who better to write this book than Fiona Ritchie and Doug Orr? They have each spent a lifetime intensely interested in the same thread of music from opposite sides of the ocean. The music connected them with each other, I suspect, long before they ever met, just as it connects all of us across miles and time, through generations and immigrations, anchoring us to the story of our ancestors and, ultimately, ourselves. These two are the perfect authors to trace the journey this music has made and to paint the picture of the living, breathing stream that it is.--Kathy Mattea, singer-songwriter and teacher

|Exploring the historic ties between Scotland, Ireland, and Appalachia through music, Fiona Ritchie and Doug Orr weave together the story of migration through the lyrics of ballads and other music that reflects on this history. Wayfaring Strangers will touch a powerful chord in the lives of readers who appreciate the music of Scotland and Appalachia, as well as those whose families have ties to this rich historical journey.--William Ferris, author of The Storied South: Voices of Writers and Artists

|Songs can take us on extraordinary journeys. They respect neither border nor time, and by following them, we can chart the movement of generations of people. In Wayfaring Strangers, Fiona Ritchie and Doug Orr take a long look at this story using Scottish songs as their compass. It's a fascinating and often surprising ride.--Cerys Matthews, Welsh folksinger, author, and broadcaster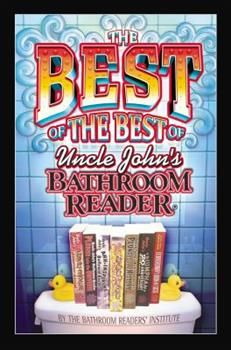 The Best of the Best of Uncle John's Bathroom Reader
By Bathroom Readers' Institute
EH mentioned in the excerpt below....
Back Home And Beyond
All through its fragmented and tumultuous history, one place where the banjo never went out of style was the South. "The banjo fit in perfectly with the Southerners' love of homemade music," writes Mike Seeger, one of the 2oth century's most prolific banjo pickers (and half brother of Pete Seeger). "Banjo playing became a fad in the North, but in the South this robust expression of African-American tradition became a vital part of Anglo American music."
Today, the banjo is versatile as ever, pickings way into many musical genres, from rock (Beck) to blues (Taj Mahal), and even to eclectic "world" music (Kaleidoscope). In recent years, there's been a resurgence of African American banjo pickers; Players such as Otis Taylor, Alvin Youngblood Hart, Don Vappie, The Ebony Hillbillies, and Guy Davis are bringing the instrument full circle, proving that the "great gourd" with the humble origins is alive and well. (excerpt taken from the book, The Best of the Best of Uncle John's Bathroom Reader